Dawson County Woman's Club has six Programs of work. When you become a member of the Dawson County Woman's Club, you will be asked to chose one of the Programs to get involved with — so, pick your passion and let's get to work!
Arts
The Arts Program promotes arts in the community by encouraging members to create and contribute to arts education, activities, and preservation.  Members are encouraged to develop and enjoy creative arts as a method of self-expression. Members, youth, and seniors are encouraged to participate in photography and writing activities and creative arts contests.
Conservation
The Conservation Program educates members and the community about the importance and benefits of beautifying their community and preserving natural resources. It stimulates members and citizen action to address these concerns. Projects include programs such as Adopt-A-Highway, Arbor Day tree planting, Re-Cycling, Rock Creek Butterfly and Hummingbird Garden, Humane Society support, Water Conservation and Mitigation issues and other preservation projects. In addition, the Program involves itself and the club in education, awareness, and the practice of resource conservation.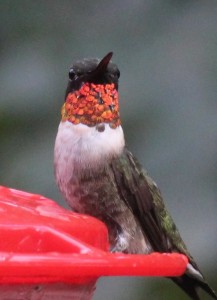 Education
The Education Program promotes a commitment to lifelong learning by encouraging members and others to foster and support educational opportunities in the community. This includes educating members and others about rates of low literacy and supporting efforts to improve adult, family, and youth literacy. Projects include participation in reading programs, donating books, Dawson County High School scholarship awards,  HOBY awards, supporting the Dawson County Library and WEE Books.
Home Life
The Home Life Program participates in programs that improve the lives of those in need, that educate members and others about the most prevalent medical problems affecting women, and that encourage healthy lifestyles and improved quality of life. Organizations supported include Ric-Rack Thrift Shop,Margie Weaver  Senior Center,  the Good Shepherd Clinic,  Seamless Summer Program, Relay for Life, Trunk or Treat, Cancer Caps, Family Promise and North Georgia Assisted Living & Memory Care facility.
International Outreach
The International Outreach Program supports activities that promote member education and programs related to global topics. Major projects include Little Dresses for Africa, Good Samaritan Operation Christmas Child, Shot@Life, and Heifer International, which helps provide agricultural assistance in third world countries. Going forward, there will be concentrated efforts to help empower underprivileged women around the world.
Public Issues
The Public Issues Program educates members and others about the importance of active citizenship and about community, home and vehicle safety issues. The goals of this Program are to support programs and increase awareness of issues related to veterans' affairs and violence against women and children.